Medium and long-distance service vehicle.
Right side pantograph door for ascent and descent with pneumatic piston activation.
Side storage under the floor between axes and rear pass-through storage.
Up to 48 passenger seats.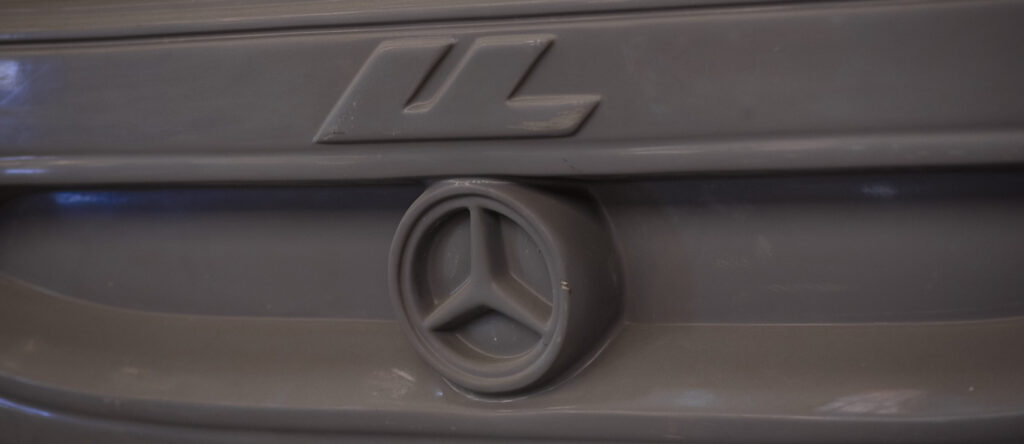 Structure and Coating:
Steel structure with anti-corrosive protection.
Galvanized sheet coated luggage compartments over steel pipe structure and sealed with polyurethane adhesives.
Phenolic multi-laminated floor.
Lateral panels in galvanized sheet with a thickness of 1,25 mm.
Roof with FRP exterior coating.
Aluminum storage lids attached with polyurethane adhesives to support structure. Pantograph activation aided by pneumatic springs.
Wheel arches below FRP floor.
FRP front, rear and stirrups attaches to the structure with steel rivets. Polyurethane adhesives and metallic reinforcements.
FRP bumpers with interior steel pipe reinforcement.
Roof and panels with thermal insulation of expanded polyurethane.
Laminated bipartite windshield.
Printed glass windows attached with polyurethane adhesives. Grey-tinted glass.
Paint:
Bilayer basecoat paint and polyurethane varnish.
Customer choice of color and distribution scheme.
Interior Coating and Equipment:
Roof, laterals and inferior rear coated in laminated plastic lined with velveteen and/ or faux leather.
Interior overhead compartment with A.C. distribution ducts, with individual reading lights.
Superior rear and front coated with FRP fabricated pieces.
Isolated engine area with fireproof membranes.
Anti-slip smooth rubber floor.
3-point reclining seats upholstered in velveteen and faux leather with armrests and safety belts.
Air exhaust fan on the roof.
Defroster and heater in the driver's cabin.
Interior heating system distributed by lateral plinths.
Curtains for passenger and driver's windows.
2 expellable roof skylights
C. equipment with condenser/evaporator installed on the roof and compressor near the front engine.