Two right-side doors, one for front ascent and one for rear descent.

Double row of seats on the right side of the vehicle and single row on the left side with a capacity of carrying 32 seated passengers and 47 standing passengers.

Flat floor suitable for urban and statewide service.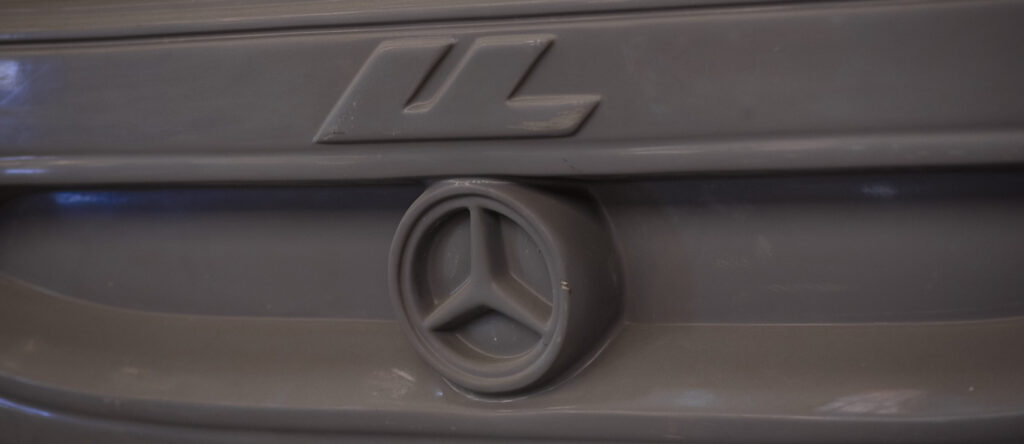 Structure and Coating: 
Steel structure with anti-corrosive protection.
Metal sheet floor with linear ridges and a thickness of 2mm
Sides in galvanized sheet of #18
Wheel arches in galvanized sheet of #16
Roof and sides insulation with injected polyurethane
Roof coated in fiberglass
Front coated in fiberglass
Rear coated in fiberglass
Battery holder located on the left side of the vehicle
Rubber fender
Front and rear bumpers coated in fiberglass with an internal reinforcement made of pipe and steel angle
Double layer hood made of FRP with internal insulation against noise and heat
Doors:
Pneumatic doors of 2 and 3 panels with center window
Galvanized hinges
Door brush (located in the inferior section)
Manual override doors with pneumatic locks
Windows and Windshields:
Aluminium framed windows attached to the structure with rubber edge strips
Central windows comply with the emergency exit requirements
Tempered glass solex color
Laminated windshield (in two versions: one piece and distributed)
Paint:
Exterior paint made of bilayer polyurethane basecoat
Fuel Tank:
Fuel tank in molded plastic of 300 liters
Key on the fuel tank lid
Lights:
Front optics located in the car headlight mask
Rear Stop Light installation
Rear lights
Interior:
Roof coated with laminated plastic
Sides coated with laminated plastic
Interior rear in FRP
Interior front in FRP. Includes access to the front light, cabinet with lid suitable for use as a glove compartment or first aid kit
Dashboard in FRP
Engine lid in FRP with pneumatic pistons
Round pipe trimming coated with epoxy paint
Lining with smooth or linear ridges rubber floors
Roof exhauster
Windshield defogger
Heater within driver´s room
Driver's Cabin:
Pneumatic horn
Electronic itinerary
Instrument panel´s keys with lightning
Seats:
One piece plastic armchairs with upholstered cushions in both velveteen and imitation leather
Ergonomic driver ́s armchair with head support and safety seat belt. Includes a regulation system that allows sideways movement to facilitate the driver´s access
Rear armchairs with safety seat belt
AC Preparation:
Prepared body for roof AC
Interior FRP ducts with hatches for air flow
Preparation for air curtains located in both doors
Optionals:
Side curtains
Internal LED lighting
Under seat heater for passengers
AC (located in the roof of the body)
Others:
Galvanized tube structure
Lift ramp for the disabled
Bumpers with detachable toes
Alternatives for seating type and distribution
Electronic lights
Luminous sign
Multiplex system for driver's cabin
PVC rubber floor
Pantograph door
Side, double, simple and rear storage
Tool box 
Placement of overhead compartments 
Audio system installation
Number of heater vents