Three doors on the right side:
Front module: Front ascent door and central door for ascent and descent, equipped with manual ramp for handicap accessibility.
Rear module: 1 descent door behind the bellow.
Free space for 2 wheelchairs, 2 ischiatic supports and 2 reserved handicapped seats.
Total capacity: 46 seated passengers and 64 standing passengers.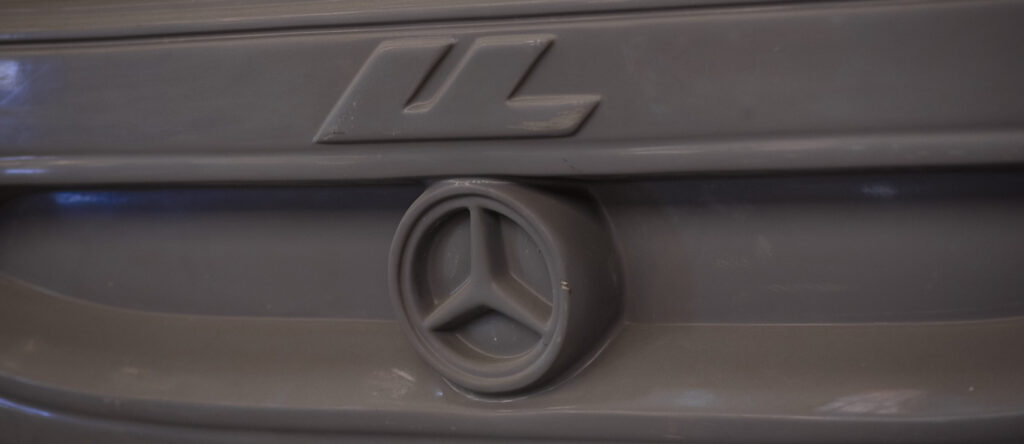 Structure and Coating:
Steel structure with anti-corrosive protection.
Sides and roof coated in galvanized sheet with thickness of 1,25 mm.
Roof and sides insulation with injected polyurethane
Galvanized metal sheet floors over tube structure.
Wheel arches in galvanized sheet with a thickness of 1,60 mm and 2,00 mm.
Front, rear and stirrups made of FRP.
Front and rear FRP bumpers reinforced with internal tubes and steel sheets.
3 glazed panel doors with independent pneumatic activation. Inferior closing brush. Interior locks with front door key. Glass windows attached with polyurethane adhesives and grey-tinted glass.
One-piece laminated windshield (optional: distributed windshield)
Paint:
Exterior paint made of bilayer polyurethane basecoat
Selection of cuts and colors.
Interior Coating and Equipment:
Roof and sides coated in laminated plastic.
FRP openings with duct for A.C. distribution.
Front and rear interiors coated with FRP fabricated pieces.
Front interior includes access lid to luminous sector and windshield wiper engine, with the possibility of installing electronic signs.
Superior lateral drawer.
Anti-slip rubber floor and luminous step signaling.
Body frame over rear engine with thermoacoustic insulation.
Round pipe trimming protected with epoxy paint and interior partitions of tempered glass.
One-piece plastic passenger seating with armchair cushions and backrest upholstered with faux leather.
Seats over body frame in front of the corridor include safety seatbelt.
Optional: velveteen upholstery.
Ample selection of upholstery colors.
Interior camera system for door and stirrup view.
Air exhaust fan on the roof.
Optional: Up to 2 expellable skylights.
Windshield defroster and heater in driver´s cabin.
Isolated engine area with galvanized sheet and expanded polyurethane.
C. equipment with 1 condenser/evaporator installed on the roof of each module and a compressor near the rear engine.